If you're having issues playing the video, click here (you will be redirected to YouTube). YouTube is experiencing an issue with live automated captioning. Captioning will be available after the live broadcast.
The health and safety of our community are our top priority. All guests at the live filming were required to present proof of vaccination and wear masks.
Watch opening remarks from the Library & the Library Foundation chairs and Mayor Lori Lightfoot and First Lady Amy Eshleman here.
Gratitude. For every Library champion who makes it possible to reach Chicagoans wherever they may be—at home, online, or in the branches. For the storytellers, the creators, and the educators who help us imagine new possibilities. Gratitude for you.
On November 9 at 6:00 p.m. CST, join thousands of Library lovers across Chicago and the world to celebrate the 2021 Chicago Public Library Foundation Awards and to honor Theaster Gates, J. Nicole Brooks, and Amy Tan. The broadcast will feature conversations with our honorees filmed in front of a live audience of sponsors, whose support make this event accessible to all. Learn more about sponsorship levels.
 Legendary Chicago newscaster Bill Kurtis will host, and the evening's centerpiece will be an intimate conversation between Sandburg Award honoree Amy Tan and NPR Saturday host Scott Simon.
Everyone is welcome! No registration or ticket is required to view the broadcast. Gifts at all levels support access to free resources, programs, and lifelong learning opportunities for all at Chicago Public Library.
Do you want to receive exclusive news and regular updates about the Library Foundation Awards? Sign up for our free monthly newsletter!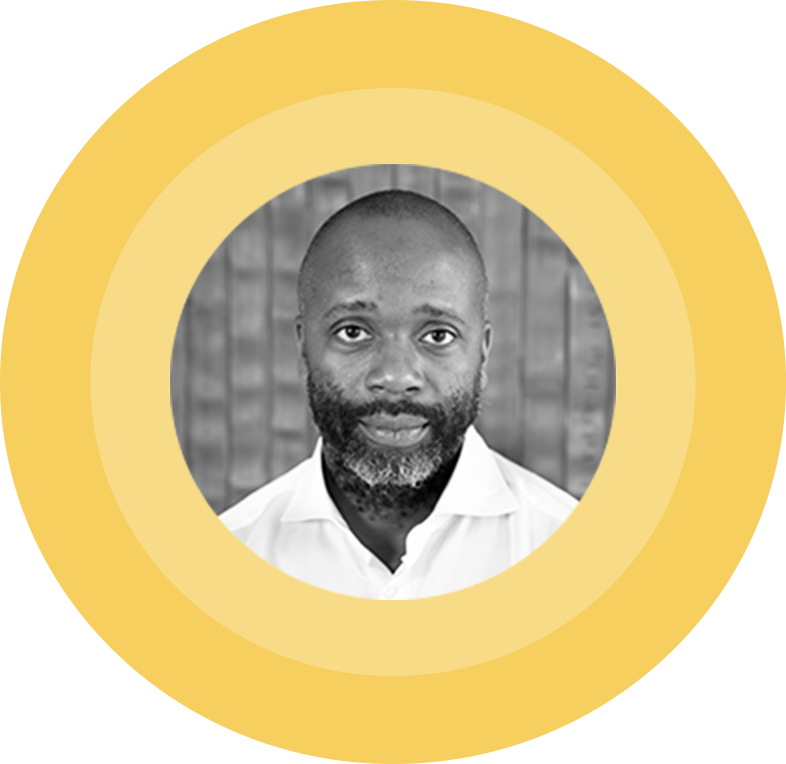 Theaster Gates

Arts Award
Theaster Gates lives and works in Chicago. Gates creates works that engage with space theory and land development, sculpture, and performance. Known for his recirculation of art-world capital, Gates creates work that focuses on the possibility of the "life within things." His work contends with the notion of Black space as a formal exercise—one defined by collective desire, artistic, agency, and the tactics of a pragmatist. In 2010, Gates created the Rebuild Foundation, a nonprofit platform for art, cultural development, and neighborhood transformation that supports artists and strengthens communities through free arts programming and innovative cultural amenities on Chicago's South Side.
Gates has exhibited and performed at Tate Liverpool, UK (2020); Haus de Kunst, Munich (2020); Walker At Centre, Minneapolis (2019); Palais de Tokyo Paris, France (2019); Sprengel Museum Hannover, Germany (2018); Kunstmuseum Basel, Switzerland (2018); National Gallery of Art, Washington D.C., USA (2017); Art Gallery of Ontario, Canada (2016); Fondazione Prada, Milan, Italy (2016); Whitechapel Gallery, London, UK (2013); Punta della Dogana, Venice, Italy (2013); and dOCUMENTA (13), Kassel, Germany (2012). In 2020, Gates received the Crystal Award for his leadership in creating sustainable communities. He was the winner of the Artes Mundi 6 prize and a recipient of the Légion d'Honneur in 2017. He was awarded the Nasher Prize for Sculpture 2018, as well as the Urban Land Institute's J.C. Nichols Prize for Visionaries in Urban Development. Gates is a professor at the University of Chicago in the Department of Visual Arts and serves as the Senior Advisor for Cultural Innovation and Advisor to the Dean at the Harris School of Public Policy.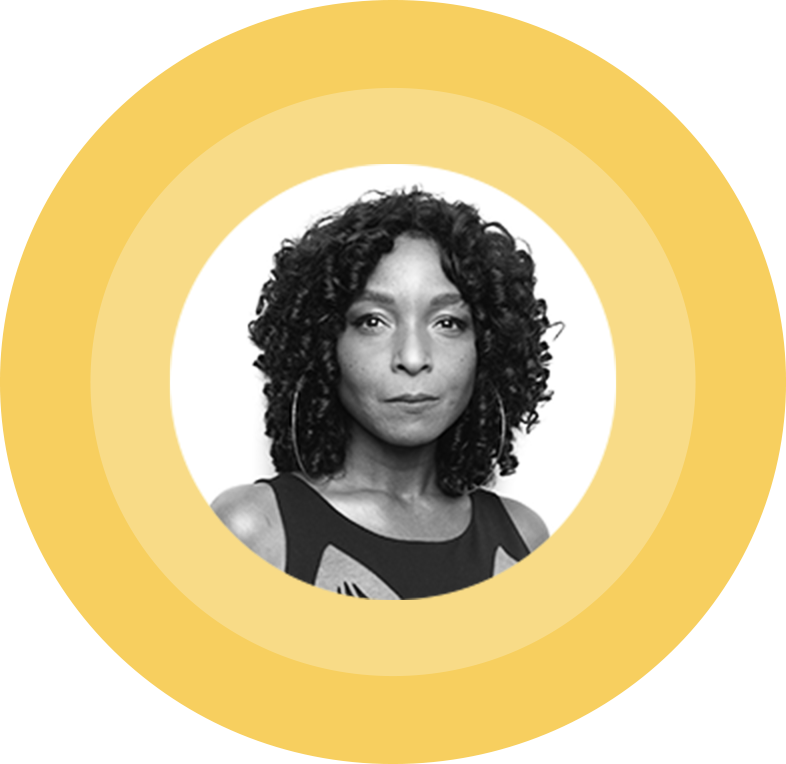 J. Nicole Brooks

21st Century Award
J. Nicole Brooks is an actor, author, director, educator, poet, and social justice warrior based in Chicago. As a theatre artist, Brooks is an Ensemble Member and Mellon Foundation Playwright in Residence at the Tony Award-winning Lookingglass Theatre Company. Other artistic affiliations include artistic membership at Collaboration and Sideshow Theatre Company. As a playwright, Brooks has created original works including Black Diamond: The Years the Locusts Have Eaten, Fedra: Queen of Haiti, HeLa, and the award winning Her Honor Jane Byrne. Upcoming writing projects and commissions include an adaptation of fellow 21st century award honoree, Dr. Eve L. Ewing's book of poetry 1919 for Steppenwolf Theatre, Rainbow Beach for Chicago Children's Choir, a science play for Manhattan Theatre Club and various audio and screenplays.  
Brooks is also an award-winning actor appearing in theatrical productions at Goodman Theatre, Lookingglass, Court Theatre, Mark Taper Forum, and Theatre at Boston Court. Recent television credits include guest recurring roles on the cult-favorite South Side (Comedy Central, HBO Max), The Chi (Showtime), Chicago Fire (NBC, Hulu) and the critically acclaimed chapter four of Fargo (FX Network) starring opposite Chris Rock. Brooks will also appear in the highly anticipated horror film Candyman, directed by Nia DaCosta and produced by Jordan Peele.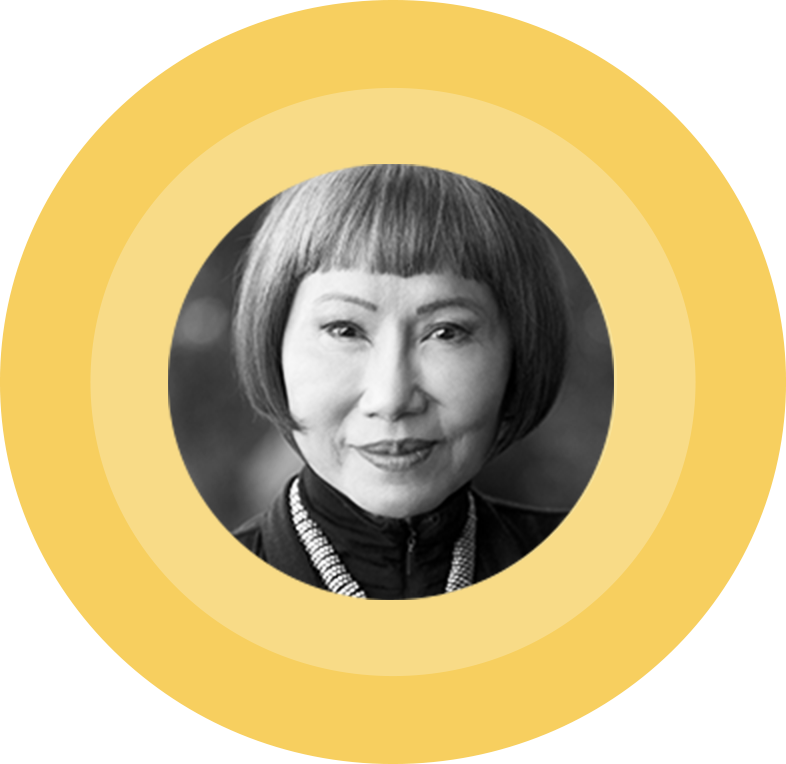 Amy Tan

Carl Sandburg Literary Award
Born in the U.S. to immigrant parents from China, Amy Tan rejected her mother's expectations that she become a doctor and concert pianist. Instead, she became one of the greatest fiction writers of our time. Her novels are The Joy Luck Club, The Kitchen God's Wife, The Hundred Secret Senses, The Bonesetter's Daughter, Saving Fish from Drowning, and The Valley of Amazement—all New York Times bestsellers. She is also the author of two children's books, The Moon Lady, and Sagwa, The Chinese Siamese Cat, and numerous articles for magazines including The New Yorker, Harper's Bazaar, and National Geographic, as well as a short story titled "Rules for Virgins" published in e-book format (Byliner Original). Her work has been translated into 35 languages, from Spanish, French, and Finnish to Chinese, Arabic, and Hebrew. She has written a memoir, The Opposite of Fate, and a book about writing titled Where the Past Begins: A Writer's Memoir. Amy Tan is the subject of a documentary directed by James Redford titled Amy Tan: Unintended Memoir, which debuted at Sundance in January 2021.
Honorary Chairs
Mayor Lori Lightfoot & First Lady Amy Eshleman
Governor JB Pritzker & First Lady MK Pritzker
Chair
Denise & Adam Hoeflich 
Vice-Chairs
Wendy Berger
Joan & Bill Brodsky 
Marcy & Greg Carlin 
Jane & Dave Casper
Deirdre Drake
Linda Filler 
Beth & Larry Gies
Michael Krasny
Susan Ross 
Cari & Michael Sacks
Robin Loewenberg Tebbe & Mark Tebbe
Susan & Bob Wislow
Luke Molloy & Suzanne Yoon 
Peng Zhao & Cherry Chen
Sponsors as of: November 8, 2021
Grand Benefactor Sponsors
Patron Sponsors
Wendy A. Berger, Esther K. Choy & Bernhard Krieg, Comcast, Monique & Thomas Demery, Terrance Diamond, Angela & Geoffrey Euston, Exelon, Jennifer Friedes & Steven Florsheim, Bette Cerf Hill & Bruce Sagan, ITW, Jones Day, KPMG LLP, Kamala & Jose Martinez, McKinsey & Company, TAWANI Foundation, Wintrust
Premier Supporters
The Ballis Family Charitable Fund, Carol Lavin Bernick, Rose & Bob Fealy, Carol & Larry Levy, Trisha Mowbray, Sheila Owens, Linda Johnson Rice, Reynolds Family Foundation, Segal Family Foundation, Priya & Chris Valenti
Premier Individual Sponsors
AT&T Illinois, Rob Cheifetz & Sandy Raitt, Mary A. Dempsey, Efroymson Family Fund, Mark Ferguson, Graham Grady, Francia Harrington & Vernon Broders, Ingram, Koch Family Foundation, Cheryl Mayberry McKissack & Eric McKissack, Linda & Dennis Myers, Brenda Langstraat & Ve Bui, Jeanette Thornton-Schwab & Peter Schwab
Frequently Asked Questions
What is the Chicago Public Library Foundation?
The Chicago Public Library Foundation (CPLF) is an independent nonprofit that exists to accelerate the potential of our public library by investing in resources that transform lives and communities. Together with its civic-minded partners, CPLF makes pathways to learning, creativity, and civic engagement accessible to Chicagoans of all ages through investment across three funding priorities: Closing the Academic Opportunity Gap; Activating Creativity & Connection; and Bridging the Digital Divide. Find us online at www.cplfoundation.org.
Is the Chicago Public Library Foundation Awards the same as the Carl Sandburg Literary Awards Dinner?
Yes. In addition to the Carl Sandburg Literary Award, the name now encompasses awards such as the Civic Award and Arts Award, and reflects that the Library's work goes far "beyond the book." However, the event remains our signature fundraising event and proceeds support free lifelong learning programming and resources accessible to Chicagoans wherever they may be—at home, online, or in the branches.
My supporters and I would like to donate by mailing checks directly or through a Donor Advised Fund. Where should we send it?
The Chicago Public Library Foundation gladly also accepts gifts by mail via check or Donor Advised Fund. Please direct contributions to:
2021 Chicago Public Library Foundation Awards
Chicago Public Library Foundation
200 W. Madison Street, 3rd Floor
Chicago, IL 60606
All donations are tax deductible as allowed by law. The Chicago Public Library Foundation is a 501(c)(3) nonprofit organization: EIN 36-3480353.
How does the Chicago Public Library Foundation use these donations?
Contributions to the Chicago Public Library Foundation Awards support free programs and resources that make pathways to learning, creativity, and civic engagement accessible to all Chicagoans through the Library's 81 branch locations as well as online platforms. Learn more at cplfoundation.org.
Where can I find more information on the November 2 in-person event?
When will the virtual event be broadcasted?
The 2021 Chicago Public Library Foundation Awards will be embedded into this site and available on November 9, 2021, starting at 6:00pm CST. Friendraising teams are encouraged to enjoy the broadcast at home, watch with friends while gathering virtually on a preferred online meeting platform, and live-tweet the event using #CPLFoundationAwards.
How do I start a friendraising team?
Get started with these simple steps:
Create an account or log into JustGiving.
Create your event page.
Share your event page with friends. Use our handy toolkit for sample posts and images.
Ask for gifts help to support access to information and resources at Chicago Public Library. Use our handy toolkit for sample language.
Join your friends virtually (on your favorite video conference platform: Zoom, Google Meet, FaceTime) to watch our live broadcast on November 9, 6:00 p.m. CST
How do I add people to my friendraising team?
Once you start a friendraising team, you are creating a place where your friends and family can donate funds in support of your team. Share the link to your team page with your friends, family, and professional networks to start raising funds and earning virtual recognition badges. 
After donating, your supporters will have an option to add messages that will appear on your page. Your team members can be from all over the world! Since the Chicago Public Library Foundation Awards is virtual, anyone can help create access to lifelong learning resources—and from anywhere.
Can I donate to support more than one friendraising team?
YES! Donors can visit and donate to as many team pages as they'd like. For convenience, individuals who register with JustGiving can save payment methods in their own JustGiving.com account for future donations.
I am having trouble creating my friendraising team page. How can I get help?
Send an email to vbrown@cplfoundation.org with your question(s) and contact information. Our volunteers and staff will respond within 24 hours to assist. Your friendraising success is a win-win for your team and the Chicagoans you empower.
Is my personal information secure?
Yes. Blackbaud, our merchant card processing service, has made every effort to protect your information. We use industry-standard SSL encryption techniques to make sure that your credit card information, passwords, and personal information are secure.
Blackbaud is a marketing infrastructure service provider offering advanced Internet fundraising solutions to charitable, educational, and political organizations. Blackbaud is headquartered on Daniel Island, SC.
All of my donors are not showing up on the scroll mechanism. Why?
As your donors make contributions, they can control whether their donations are public or anonymous. If you do not see a name or comment, the donor may have opted to remain anonymous or not make a comment on your page.
I forgot my username and password. How can I log in?
Remember that your username and password are case sensitive. If you go to the Chicago Public Library Foundation Awards home page and click "log-in" you will find an option to have your username and/or password emailed to you again. If you still have problems, please send an email to vbrown@cplfoundation.org and we will assist.
Why am I being asked to leave a tip?
Blackbaud and the JustGiving fundraising platform make their software available for free to non-profit organizations everywhere. The software can be supplied for free because supporters like you add a tip to their transaction to cover software development and operations costs. We appreciate tipping so that more donated funds can directly benefit Chicagoans of all ages who depend on Library services.